Beet pulp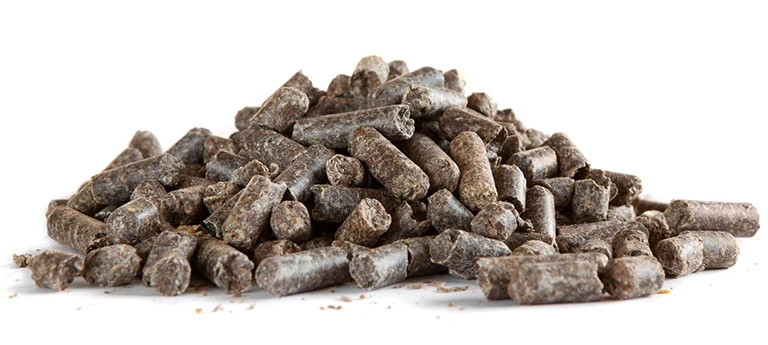 Granulate
Dried beet pulp is a by-product of the manufacture of sugar from sugar beet and consists of sugar beet cuttings from which sugar has been extracted with water, mechanically pressed and dried.
Beet pulp is a nutritious and healthy feed additive for cattle, horses, pigs, goats and sheep. Due to the content of valuable ingredients it improves the energy balance of animals and increases their productivity.
Our products are free from salmonella, insects and foreign odours.
Dried beet pulp is available in molassed or not molassed form.
| DRIED MOLASSED BEET PULP (of sugar beet) | (Item 4.1.11 of Commission Regulation (EU) 2017/1017 of 15 June 2017) |
| --- | --- |
| Intended use | Feed material intended for animal nutrition. |
| Appearance / aroma | Light to dark brown coloured briquettes with a distinct caramel aroma. |
| Diameter | 6 mm |
| Total sugar calculated as sucrose | min. 18% |
| Dry matter content | min. 86% |
| DRIED BEET PULP (of sugar beet) | (Item 4.1.10 of Commission Regulation (EU) 2017/1017 of 15 June 2017) |
| --- | --- |
| Intended use | Feed material intended for animal nutrition. |
| Appearance / aroma | Light grey to dark grey coloured briquettes with a characteristic caramel aroma. |
| Diameter | 6 - 10 mm |
| Total sugar calculated as sucrose | 2 - 10% |
| Dry matter content | min. 86% |