Gorzowskie Towarzystwo Handlu Zagranicznego GOREX Sp. z o.o.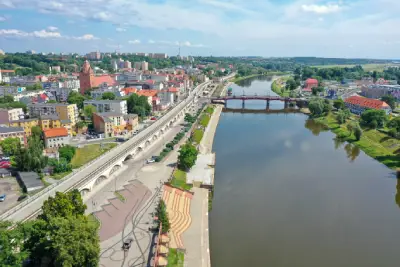 Gorzowskie Towarzystwo Handlu Zagranicznego Gorex Sp. z o.o. is a company with Polish private founding capital of PLN 100,000.
The company was established in 1988. Its registered office is located in Gorzów Wielkopolski.
The function of the single-person Management Board is held by Małgorzata Nowak.
We have over 30 years of experience which, together with the knowledge we have acquired, has enabled us to achieve a stable position in the industry. We are one of the leading companies in the domestic market for import and export of agricultural products and feed components.
Since the beginning of our activity, we have been supplying feed manufacturers and animal breeders operating mainly on the domestic and European market with our products.
We focus on continuous development, therefore we are constantly looking for new business partners and expanding our offer. In our assortment you can find carefully selected products of the highest quality.
In order to ensure the satisfaction of our customers and the highest standards of service, we cooperate with transport and forwarding companies.
We invite you to read detailed information about our product offer and we kindly invite you to cooperate with our company!